Bay Days 1-mile/ 5K / 10K Fun Run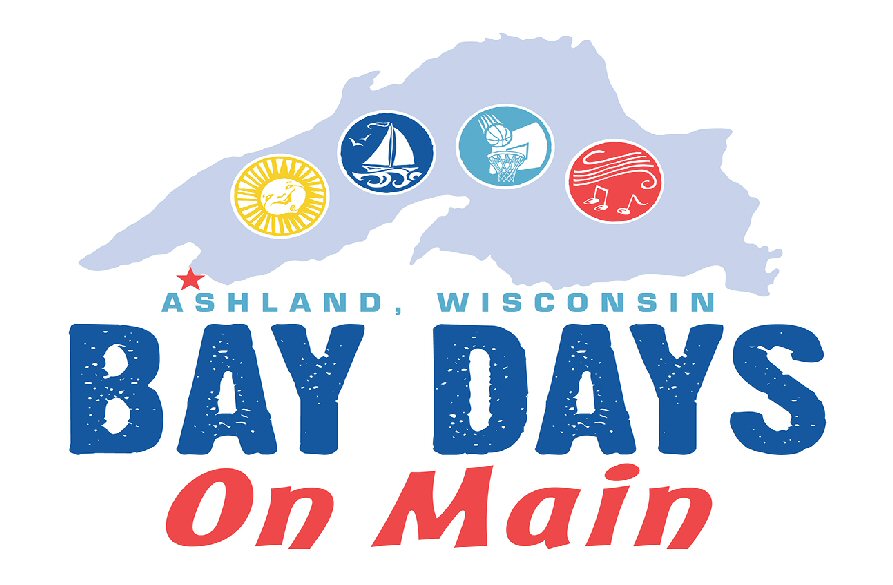 Bay Days 1-mile, 5K & 10K Fun Run
Saturday, July 17, 2021
8am - 6th Street Beach Area by the tunnel - Ashland Waterfront Trail
Be a part of this Fun Run at Bay Days!! Run along the beautiful Chequamegon Bay Waterfront Trail. Race start 6th Street Beach Area.
Race is open to all ages.
Registration Fee:
1-mile registration fee
$5.00 if register before July 16.
$10.00 race day, July 17.
5K & 10K registration fee
$10.00 if register before July 16.
$20.00 race day, July 17.
The Fun Run will not be professionaly time.
(shirts are not included in registration fee)
Take $2 off per participant if 3 or more participate from one family for the Fun Run.
Family means parents and dependent children, not cousins, aunts, uncles or other people's children. No discount on Race Day.
How to Register: Register early and SAVE MONEY!!
online (there is an additional fee for registering online)
by printing out a registration form and dropping it off at our office or mailing it in.
or at Bay Days Chamber tent Saturday, July 17 morning at Plaza Park.
Race begins at 8am
Course: Starting at 6th Street Beach, Running along the Ashland Waterfront Trail!
Walkers welcome:
Must be able to finish within a 2 hour clock.
Finishers will receive:
Finisher medals for ALL, and finish line food.

Registration and Bag Pick Up – 7:00 – 7:30am at 6th Street Beach area
Fun Run starts at 8:00am - 6th Street Beach Area
For insurance purposes:
Everyone participating must be a paid participant of the race wearing an official bib or they will be directed to leave the course.
NO animals, rollerskates, roller skies, inline skates, bikes or carriages of any kind allowed to participate in the Bay Days Fun Run. For your own safety and for those around you, these are NOT allowed. If you are caught on course with any of these, you will be directed off the route.
Persons under 18 years of age must have a parent's signed consent.
Questions: Please call the Ashland Area Chamber of Commerce
at 715-682-2500 or email at info@visitashland.com